Our Mobile Motorcycle Mechanic Services
Our Mobile Motorcycle and Motorbike Mechanical Services
We service motorbikes all across Sydney. Our dedicated mobile mechanics will come to you so that you can go about your day while we service or repair your motorcycle. No need to waste your time taking your motorbike to the repair shop, with our convenient and reliable motorcycle services your motorbike will be running like new in no time.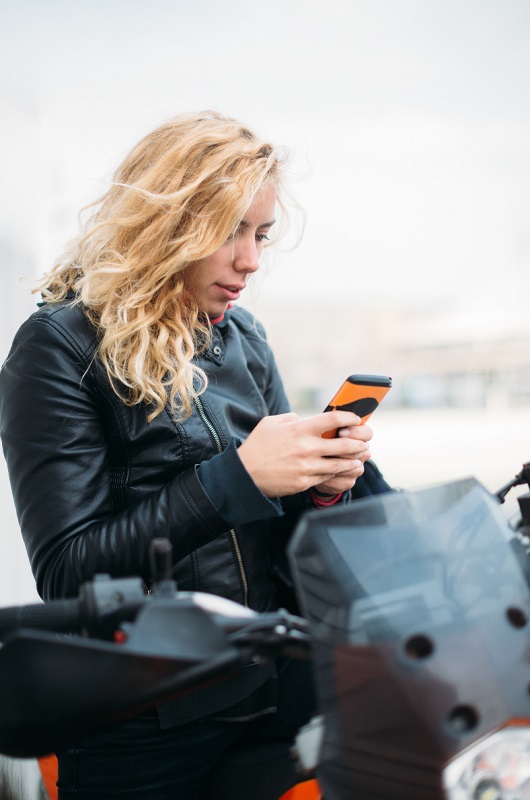 Our friendly team of mobile motorcycle mechanics in Sydney are dedicated to providing exceptional motorbike servicing and repairs so that you can enjoy a stress-free and smooth ride, the way it should be.
We Come To You
Getting your motorbike serviced has never been more convenient! Whether you're at home, work or on the road we'll meet you there and get your motorcycle up and running.
Clean, No Mess
No need to worry about your garage or driveway getting messy, we like to keep our workspace clean, so when we service your motorcycle you can be sure that we won't leave a mess behind.
High Quality Service
We take pride in both our technical and customer service. Whether you need your motorbike serviced, repaired or diagnosed, give us a call and we'll provide the highest quality service possible.
On Time
We try our best to uphold great customer service and integrity, which is why we like to be on time, every time. Sometimes things don't go to plan, so if we're running behind we'll let you know as soon as we can.
Motorcycle and Motorbike Services Across Sydney
Regular motorbike service is crucial for prolonging the life of your motorcycle and decreasing breakdowns. At Motorcycle Mobile Mechanic, our dedicated mobile mechanics will save you time by coming to you. We service motorbikes across all of Sydney. We take the hassle out of motorcycle servicing.
You do not have to take off work to take your motorcycle to the service centre. We come to you no matter if you are at work, on the side of the road, or at home. Never waste your time at an auto repair shop again. We can handle all your Sydney motorcycle and scooter repairs.
Our Mobile Motorcycle Services & Repairs:
With more than 25 years of experience in mobile motorbike servicing and repairs, we can handle all your needs. You can count on our expert mechanics to provide you with high quality motorbike service.
We provide a large variety of scooter and motorcycle services. We service all makes and models of motorcycles, quad bikes and scooters.
All Makes and Models including, but not limited to:
Ducati

Harley

BMW

Classic Motorcycles
We take pleasure in providing the best service around. Whether you need regular motorbike service or repairs, we have got you covered.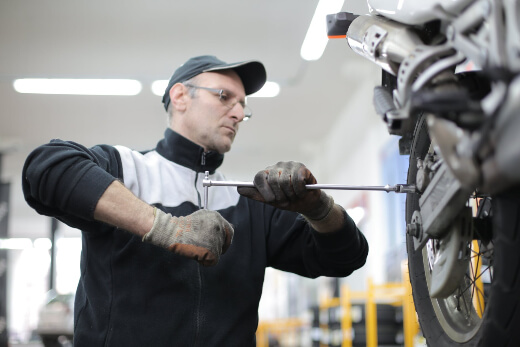 Below is a list of the most common motorcycle services we provide:
Motorcycle Safety Inspections
Driving any type of motor vehicle can be dangerous. Especially when the vehicle is unsafe. That is why we suggest you have a motorcycle safety inspection performed. Many problems are not detected till it is too late.
It is better to get issues fixed before you break down or have an accident. A professional inspection will help to affirm your motor vehicle is safe to operate.
Our expert mechanics know the ins and outs of motorcycles, quad bikes and scooters. They will perform a complete inspection to determine if there are any definite problems.
Motorbike Service and Roadside Assistance
Do not stress about getting your motorcycle into a service centre for repairs. At Motorcycle Mobile Mechanic, we make motorcycle service in Sydney convenient. 
We will meet you wherever you are in Sydney to service or repair your bike.
Along with motorcycle service and repairs, we handle batteries, performance enhancements and safety inspections.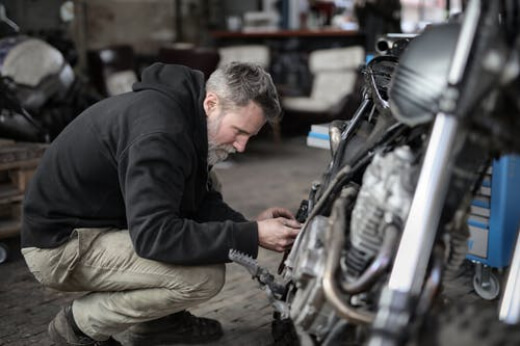 Pre-purchase Inspections
Purchasing a motorcycle can be exciting. Do not waste your hard-earned money by purchasing a lemon. Before you make the purchase, have a pre-purchase inspection performed.
When you call us, we will schedule a time to meet that is convenient for you. We will inspect the motorcycle, so you do not get stuck with a lemon.
Conducting a thorough inspection, we can locate most issues, including smash damage. Knowing what the issues are allows you to pass on the purchase or use them as a bargaining tool.
Why You Should Choose Motorcycle Mobile Mechanic
Motorcycle Mobile Mechanic is an established and trusted motorbike service company with over 25 years of experience. We are based in Sydney, New South Wales, and provide mobile motorbike service to all of Sydney, including but not limited to Southern Sydney, South-West Sydney, Western Sydney and the Lower Blue Mountains, Australia.
We make receiving high quality mechanical repairs and services convenient for our customers by coming to you. You should not have to wait hours in a service centre. Your time is important, and we understand you have better things to do.
Top benefits of hiring Motorcycle Mobile Mechanic
We Come to You

Provide High Quality Service

On Time

Never Leave a Mess Behind

Over 25 Years of Experience

Fast and Friendly Service

Dispose of the Old Parts and Rubbish
Contact Us for Your Motorcycle Service in Sydney Today
At Motorcycle Mobile Mechanic, we take pride in providing great customer service and high-quality service. We do everything we can to be on time. But occasionally, we may run behind. If we do, we will let you know as soon as possible. If you have been looking for "motorcycle service near me," give us a call and we will come to you.
You can reach us by filling out our convenient contact form below, and we will get back to you shortly. We are here to take care of all your motorbike service, diagnostic, and repair needs.