Motorcycle Suspension Sydney
Motorcycles are fun to ride and make commuting easier. They can provide a sense of freedom and reduce stress. But when they are experiencing issues, they can be frustrating. If you are looking for a mechanic to repair your motorcycle suspension in Sydney, call the experts at Motorcycle Mobile Mechanic today.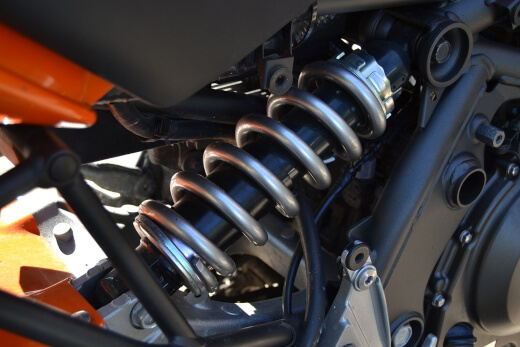 What is a Motorcycle Suspension?
Your motorcycle's suspension system consists of several components. Its purpose is to provide a smooth ride and steering stability. Roads are rough and full of potholes.
The suspension deals with these problems delivering a comfortable ride. Under normal situations, your motorcycle's suspension will endure strain. Over time, the parts can experience damage and fail.
Once they begin to weaken, your motorcycle may begin to make strange noises and ride roughly. The typical motorcycle suspension consists of:
Fork tubes

Springs

Swingarm

Shock absorbers
Symptoms of Suspension Issues
If there is an issue with your motorcycle suspension in Sydney, we can get it fixed. There will be some obvious symptoms. If you experience any of these issues, give us a call. These include:
Lack of rebound
Forks – When there is a lack of rebound, you may experience a loss of control or traction when accelerating, driving over bumpy roads, or making a turn.
Shocks – When driving over bumpy roads the back tire may lose traction causing the rear end to weave.
Lack of Compression
Forks – A lack of compression can cause the front-end to dive and bottom out when you drive over bumps or brake aggressively. You may notice that the front will feel soft.
Shocks – Your motorcycle will have trouble turning.
Too Much Rebound
Forks – If your motorbike has too much rebound the front end may feel as though it is locking up. It may also shake violently when accelerating.
Shocks – The ride is rough, traction is lost and tires may skip. The rear end may squat causing steering issues.
Too Much Compression
Forks – Too much compression can cause the front end to ride high through corners. It may also produce rattling or shaking noises when entering corners. Bumps may also cause the front wheel to bounce.
Shocks – When you increase your speed, the ride will get harsher. The rear end will have very little squat causing a loss of traction.
Caring for Your Motorcycle's Suspension
Motorcycles need regular maintenance just like a car. Motorbikes are often neglected and experience suspension failure. A properly working suspension is crucial for a smooth ride and your safety.  
Regular Scheduled Maintenance

Staying current on your regular maintenance schedule is the most important thing you can do for your suspension. Having regular maintenance performed will help prevent costly repairs and extend the life of your motorcycle.
Adjusting the Bike to You
Every rider is different. This means that your bike will need to be adjusted for you. There is a very slim chance that you will purchase a bike that is set up perfectly. If you are purchasing a bike or have an existing bike, have your mechanic adjust the suspension. This may include replacing parts.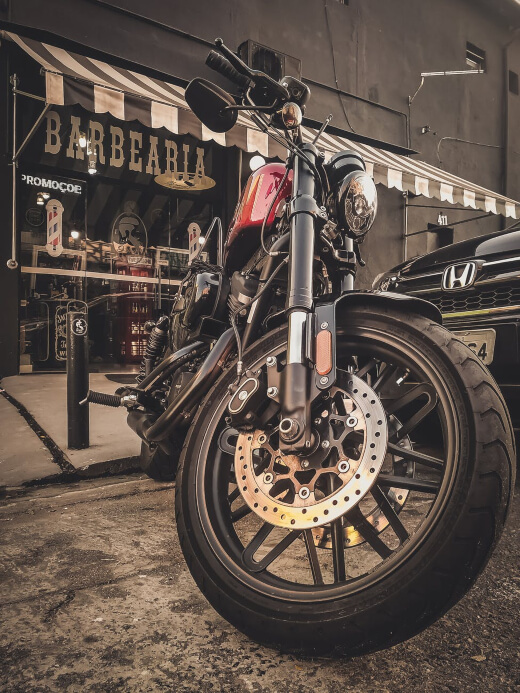 Repair of Motorcycle Suspension
With over 25 years of experience in repairing motorcycle suspensions in Sydney, we can handle all your suspension issues. You can count on us to provide you with high quality motorbike service. We service all makes and models of motorcycles, quad bikes and scooters.
Do not wait to have your motorcycle repaired. A faulty suspension can fail and lead to an accident. At Motorcycle Mobile Mechanic, we make the repair of your motorcycle suspension in Sydney fast and convenient. We will come to you no matter where you are.
Benefits of Hiring Us for Motorcycle Suspension Sydney
At Motorcycle Motor Mechanic, we can handle all your motorcycle repair and service needs. We are based in Sydney, New South Wales, and provide motorcycle and scooter service to all of Sydney. If you are in the Southern Sydney, South-West Sydney, Western Sydney or the Lower Blue Mountains region, and are searching for a "mobile motorcycle mechanic near me," give us a call today.
Top benefits of hiring Motorcycle Mobile Mechanic:
Fast Friendly Service!

Provide High Quality Service

Over 25 Years of Experience

We Will Come to You

Dispose of the Old Parts and Rubbish

We will save you time and money

Will Not Leave a Mess Behind

On Time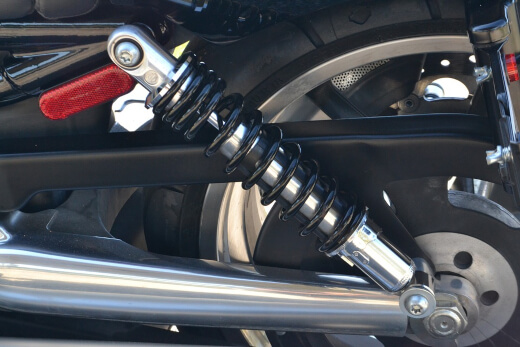 Our Motorbike Mechanical Services
We service motorbikes all across Sydney. Our dedicated mobile mechanics will come to you so that you can go about your day while we service or repair your motorcycle. No need to waste your time taking your motorbike to the repair shop, with our convenient and reliable motorcycle services your motorbike will be running like new in no time.
Book Your Motorcycle Suspension Service Today
If you are experiencing issues with your suspension, call us today to book your appointment. We will come to you. Do not waste your time at a service centre. You can reach us by filling out the convenient contact form below, and we will get back to you shortly.
The expert mechanics at Motorcycle Motor Mechanic provide service and repair of motorcycle suspension in Sydney.